BP Adventures Customer Reviews
Ratings & Reviews Summary -
5.0011 reviews
DP
David Perrins
September 2, 2022
Captain Brent is an amazing captain and we'd highly recommend him to anyone looking to get out and fish on Lake Ontario. He is very knowledgeable and honest. He's not just out for the money, he will tell you if the weather is not great or the fishing itself is not great so the best decision can be made. We limited out on our first trip out with him and liked him so much we booked him again and was able to get three fish when we heard no one was on fish all day. We look forward to going out with him again this spring. 
JG
Jeremy Gingue
July 2, 2022
Great time! Fishing is never guaranteed but Brent has got us fish ever trip! He is always does a great job and we have a blast! He Keeps us coming back! This is my 3rd trip with him. Highly recommend!!!!
Read More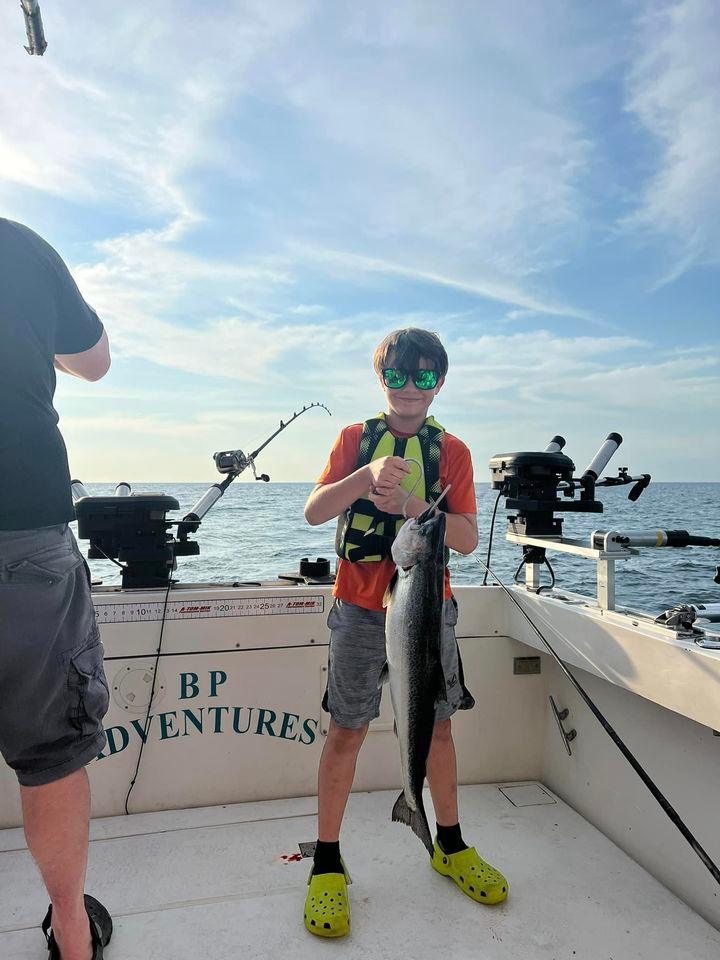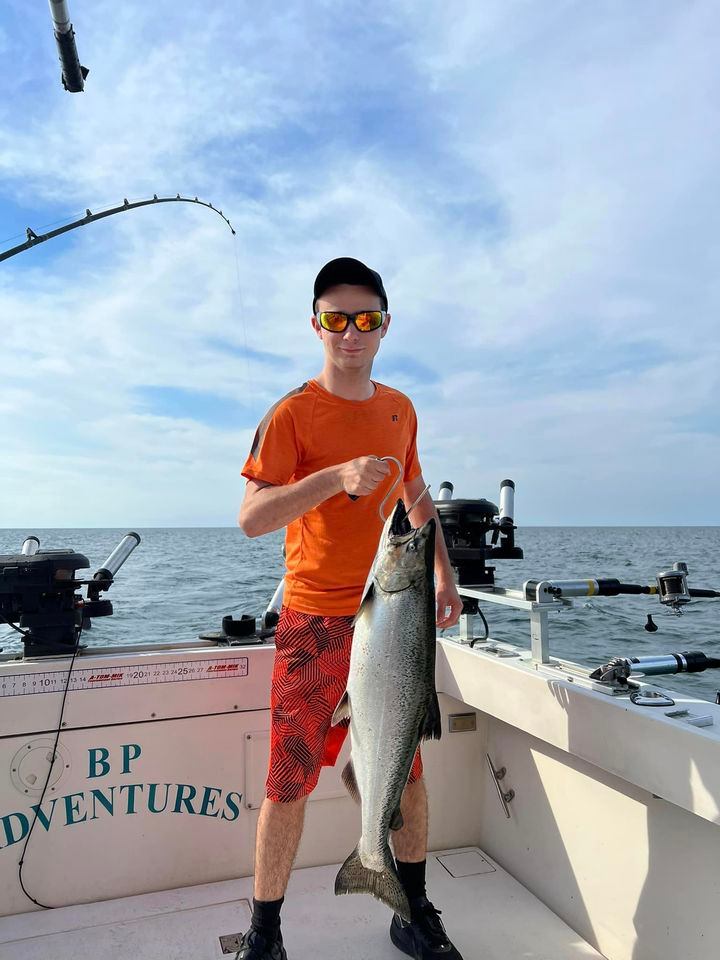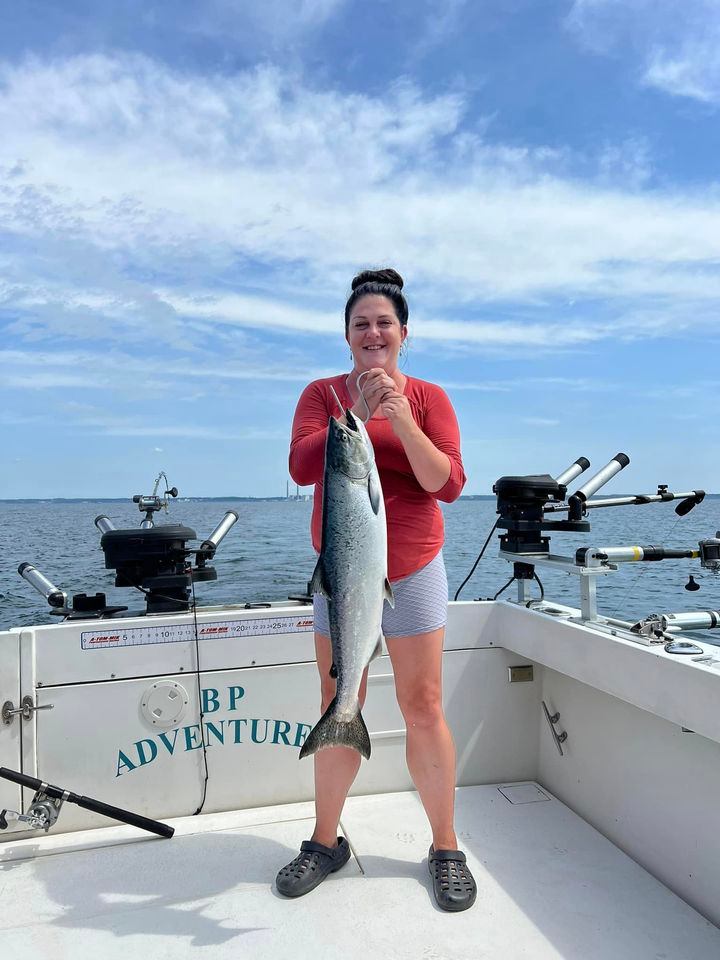 "We had a wonderful time! I've been telling my husband that it isn't that I don't like fishing, but I don't like catching small fish. He planned a trip for us and his father to come out from Maine and do two trips. The first day was slow but we still got three king salmon. The second day we got six big fish! He was also great at helping us with my father in law who has some mobility issues. The second day we ended a bit early because of a storm, but he let us fish as long as it was safe and got us back to shore in one piece. It was a great couple of days! It was a great time and we are eager to come back next year! 10/10 recommend 🙂"
Read More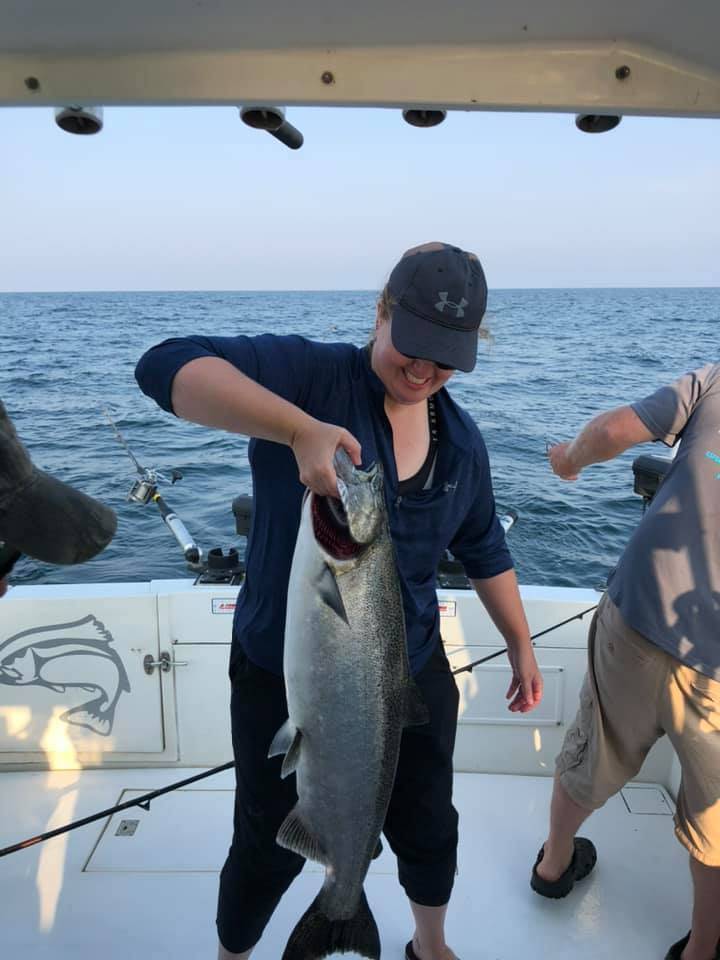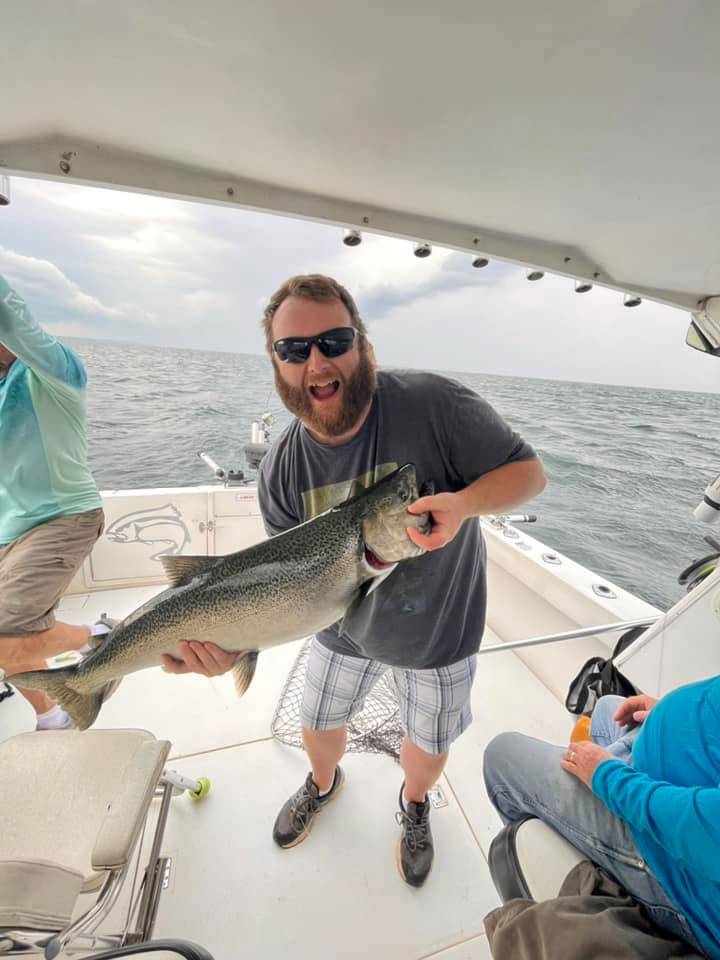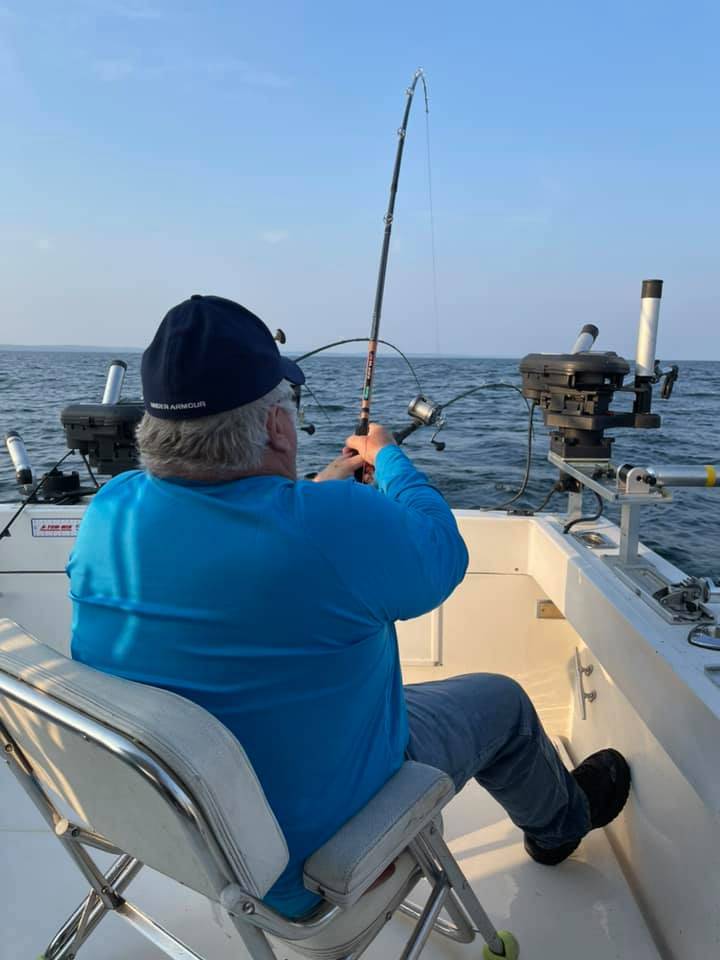 Perky is a genuine person who excels at fishing. His knowledge and experience in the water is unrivaled. He always wants the greatest experience for his clients and he went above and beyond to make my trip one to remember. Very honest and accommodating person. You will not regret chartering a trip with him.
no more
PD
Peter Daigle
August 2, 2020
Spent this past Friday morning with Brent and 3 friends for 4 plus hours of pure fishing excitement. He was honest about water temperature conditions for fishing king salmon had not been good all week and was hinting for us to consider going for trout, but we had our hearts set on salmon. He used the technology and wisdom he has to honor our decision to go go for king and even as amateurs we land 7 king salmon. I think even he was surprised we did. Not to mention we had some good laugh on a gorgeous day on beautiful Lake Ontario. Thanks Brent. We'll see you in September.
Read More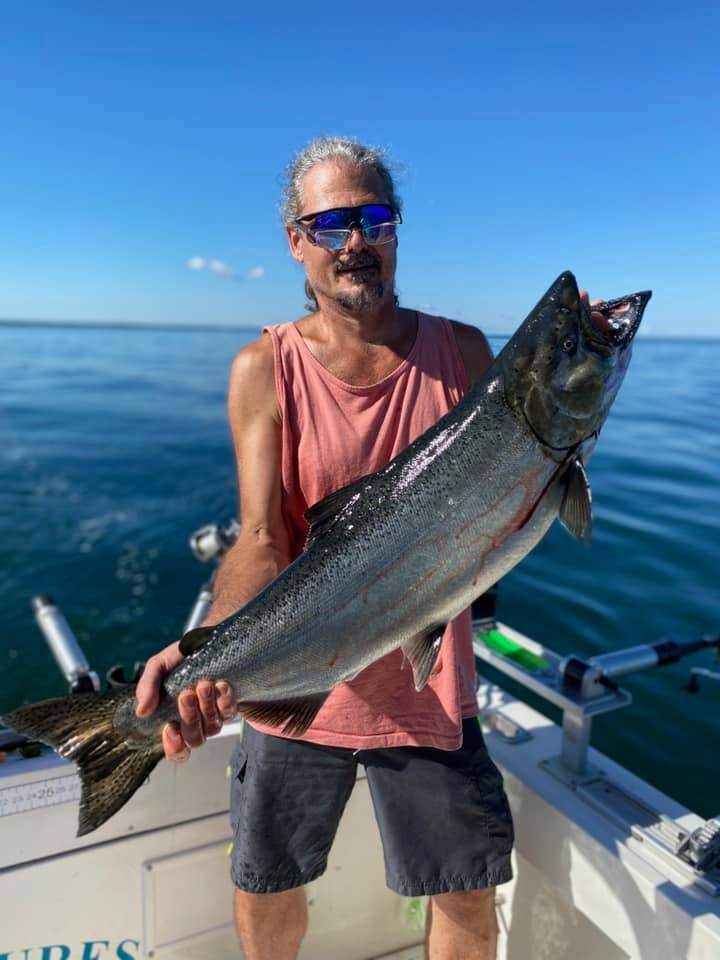 KEW
Kristin Edna Wills
July 24, 2020
new to fishing,best time of my life, such a great and knowledgeable captain. just do it, it's so amazing
no more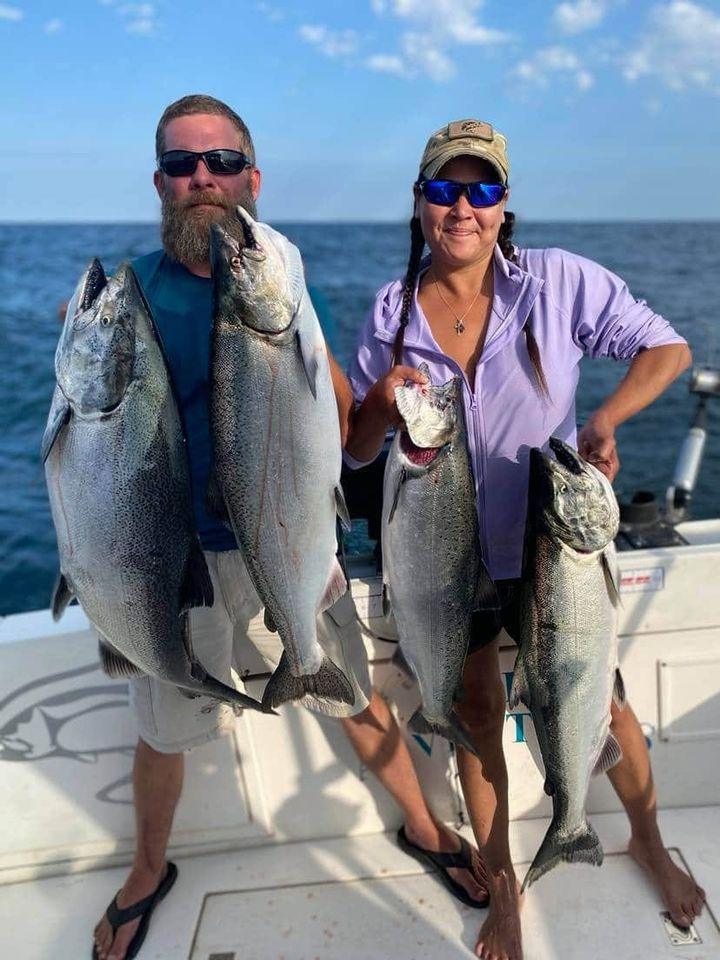 WL
Wendy Lossmann
July 20, 2020
What an amazing day fishing on lake Ontario with bp Adventures! Brent and Eric were fun, knowledgeable and encouraging. We caught our limit and had a fantastic day! Thanks guys!!! We will be back!!
Read More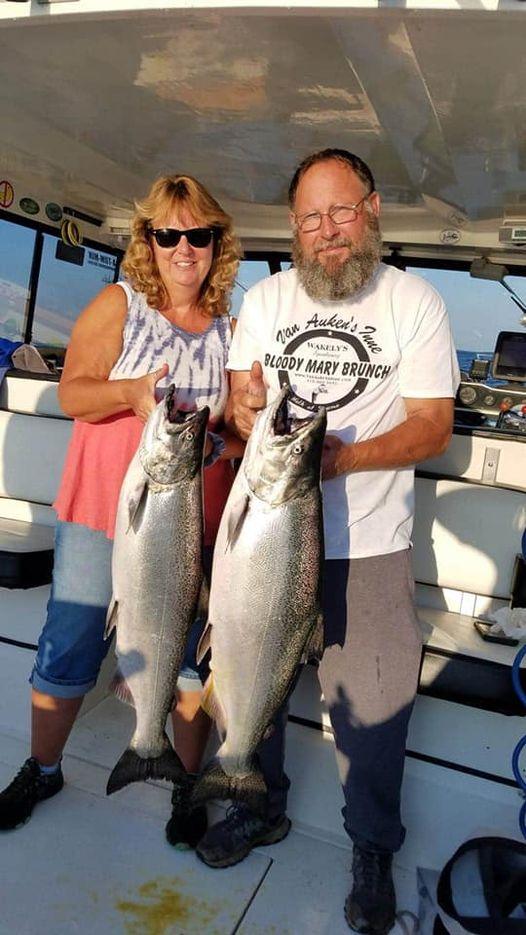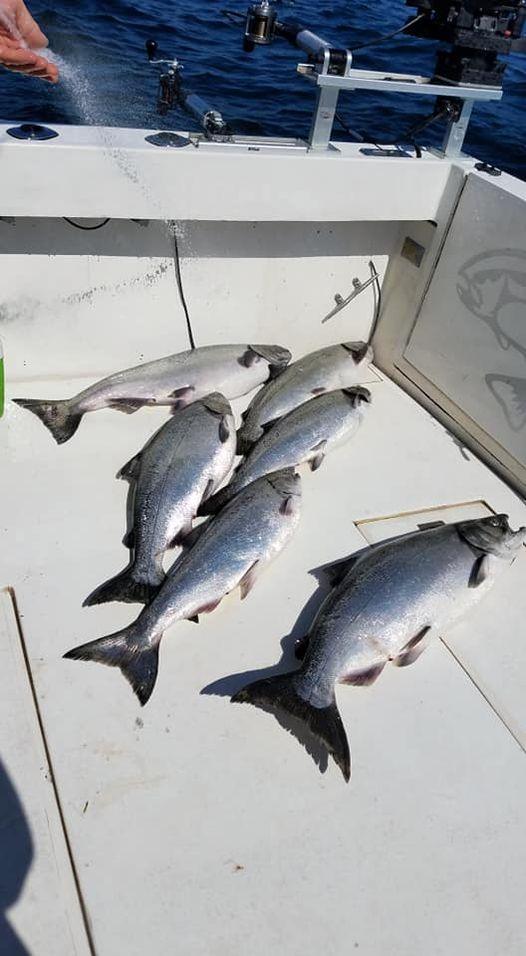 TR
Todd Randall
December 2, 2019
Been on many fishing trips on Lake Ontario, None were as good as the one I took this summer with captain Brent on BP Adventures! We all had a great time and caught many fish! Highly recommend him if anyone is looking for a great charter!
no more
RW
Rick White
August 16, 2019
Great trip. Brought home some meat. Very hard working captain he finds the fish.
no more
RG
Roy Greenquist
July 14, 2019
Brent and Eric do a great job!
no more
Great Captain. One of the best fisherman I've met. Attention to details and amazing fishery knowledge set the stage for a real affordable good time.
Read More
Lake Ontario Salmon Fishing
BP Adventures Customer Reviews are provided by our guests. We focus on providing our Oswego, NY Fishing Charter guests the very best experience. Our Fishing reviews are from trips in Lake Ontario, Saint Lawrence River, Chaumont Bay, Henderson Bay, Sodus Bay, Black River Bay.